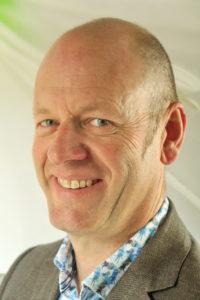 Deane is a Fellow of Engineering New Zealand and a Chartered Professional Engineer. 
Deane is currently one of three Disciplinary Committee chairs for Engineering New Zealand. 
Deane is also a practicing paramedic, and has been involved in the response to several significant and high profile operational incidents. 
Deane's experience in civil engineering, project management and risk management has been gained over a wide variety of projects throughout New Zealand. Deane obtained a BE (Civil) in 1992. For the 10 years after graduating Deane worked for the Ministry of Works and Development/Opus International Consultants in Dunedin and Greymouth. In 2002 Deane launched MEM.
Deane offers:
30 years of engineering experience and knowledge

Experience in managing complex multi-discipline projects, across a wide range of industries, and in client, consultant and contractor roles

Governance experience, as a board member for a professional association

Engineer to Contract experience, accredited with NZTA

12 years operational paramedic experience

Emergency/incident response and recovery expertise

Risk management focus – strategy, workshops, facilitation, training, systems and processes

A rigorous and robust approach, using sound logic to reach conclusions
Deane's consultancy work has been extensive and varied, with key strands –
Management of complex multi-discipline engineering projects

Risk management

Health and safety systems/strategy

Incident response and disaster recovery management 
Management of complex multi-discipline engineering projects include a wide variety of work; from access roads constructed through sensitive native forest landscapes, the building of a new ambulance station, a timber drying kiln upgrade, feasibility studies for underground and open cast coal mine expansions, and the redevelopment of Spring Creek hydraulic underground coal mine.
Risk management, and health & safety management projects include work on KiwiRail's new Interislander ferry fleet, the Kaikoura earthquake recovery project for KiwiRail's Main North Line and the NZ Transport Agency's recovery of State Highway 6 in the Haast Pass following the Diana Falls landslide.
Incident response management projects following the Pike River Coal Mine Explosion (2010), the Darfield Earthquake (2010), the Christchurch Earthquake (2011), and the Kaikoura Earthquake (2016).
Disaster recovery projects following the Canterbury earthquakes: the $3B residential rebuild programme in Canterbury for an insurer (Southern Response) and a 3,000 building seismic assessment programme for the Ministry of Education, as well as the Pike River Coal Mine re-entry and recovery of the main drift.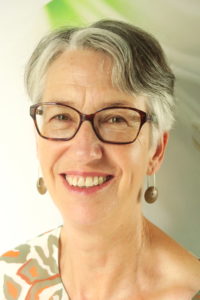 Andrea holds a MSc in Resource Management and is a  member of the Resource Management Law Association (RMLA).
Andrea's 25 years in environmental management and planning have involved projects throughout the South Island. After obtaining her MSc in 1995. Andrea's initial experience was gained with the Department of Conservation, West Coast. In 2000 Andrea launched a planning consultancy in Hokitika, subsequently joining forces with MEM in 2002.
Andrea Offers:
25 years in environmental management and planning. 

Experience in managing complex planning projects within the rural environment across a range of industries. 

Expertise in dealing with large-scale infrastructure and engineering projects.

Expertise in successfully handling issues relating to environmentally sensitive areas.

Judgement and innovation in consultation, including completing assessment of Maori cultural values (as a planner).
Andrea's consultancy work has been extensive and varied, with key project strands –
Horizontal infrastructure (rail infrastructure including bridges and tunnels, road bridges, cycle/walking tracks)

Conservation 

Heritage 

Waste disposal 

Strategic management
Horizontal infrastructure projects include obtaining resource consents for numerous new rail bridges; the daylighting of rail tunnels; and two significant road/rail bridges projects over the Taramakau and Arahura rivers (both rivers of cultural significance to Ngai Tahu).
Andrea has obtained resource consents and worked with the designers on design and construction methodology for the creation of two important new cycleways on the West Coast, including the new Paparoa Track for DOC (cycle/walking track), and significant back country portions of the West Coast Wilderness Trail cycleway.
Conservation projects include involvement in the creation of new marine protected areas on the West Coast, replacement of huts and toilets in Aoraki/Mt Cook National Park, assessment of a seabed mining concession, and a native flora restoration project.
Heritage projects include the redevelopment of Hokitika's Regent Theatre, and the redevelopment of a heritage school hall at Waddington as part of a St. John Youth Camp.
Waste disposal projects include obtaining resource consents for the disposal of boiler ash from a milk processing plant, desludging of oxidation ponds, and disposal of coal dust from a rail tunnel.
Strategic management projects include co-authoring a Wastewater Management Strategy and other strategic planning for Westland District Council; and leading a trial project for the Ministry for the Environment promoting best practice for monitoring of district plan effectiveness amongst West Coast councils; and assurance reporting of the health, safety and environmental standards associated with the recovery work on KiwiRail's Main North Line after the Kaikoura Earthquake.